United Kung Fu specializes in teaching traditional Kung Fu with modern applications. Kung Fu is an ancient Chinese Martial Art and self-cultivation system. The phrase "Kung Fu" translates as "hard work", "time and effort" or you might call it "sweat time". The practice of Kung Fu was originally conceived by the Buddhist Monks in the Honan Province of Northern China. Its roots date back thousands of years, and it was initially developed as a way to discipline the mind and body, encompassing a wide range of martial arts styles and techniques over time.
At United Kung Fu, we train Positive Minds and Healthy Bodies to help our students achieve the highest level of success in their Kung Fu, and in their lives. Training Kung Fu helps students gain the modern day advantages they need to achieve success, well-being and balance. This means that our students learn the martial arts and self-defense aspects of Kung Fu as well as improving confidence, self-respect, focus, awareness, flexibility, strength, coordination, health and wellness.
DISCOVER HOW GREAT YOU CAN BE!
United Kung Fu has been helping people in the valley reach their goals through the study of Kung Fu since 1996. The United Kung Fu Curriculum encompasses an amazing variety of martial arts styles, such as: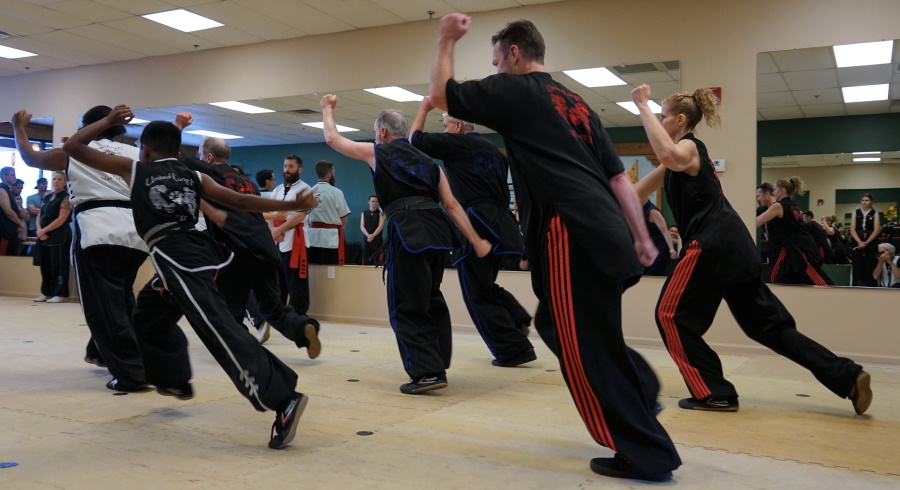 I have gained confidence and leadership skills that served me in and outside out the school. I feel better prepared to protect myself and my family.
As I have become more confident, dependable, committed, and respectful of myself and others, these qualities have rubbed off on my family as well.
If you are looking for a program that not only keeps you physically fit but also encourages you to evolve and grow personally, UKF is for you.