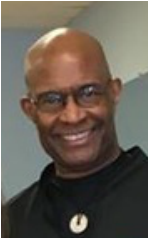 Head Instructor Dr. Howard Robinson hails from East Orange, New Jersey. He is a 4th Degree Black Belt in Kung Fu and has been training martial arts since 1972, when he studied Shotokan Karate and Burmese fighting arts. After 20 years of working and going to school, he returned to the martial arts in 1999 when he began training in traditional Kung Fu and Wushu. He teaches practical self defense, Hung Gar Kung Fu, Northern Shaolin Long Fist, Xing Yi, Tai Chi, and Wing Tsun. He is also proficient in and instructs sword and staff arts.
During his 20-year hiatus from the martial arts, he graduated from Cheyney University in Pennsylvania, earning a BA degree in Secondary Education; George Washington University in Washington, D.C., earning a Masters degree in Health Care Administration; and Philadelphia College of Osteopathic Medicine in Pennsylvania, earning a Doctorate of Medicine degree.
After leaving Philadelphia where he practiced medicine and served as Adjunct Professor of Medicine at the Philadelphia College of Osteopathic Medicine, Dr. Robinson opened his practice in Phoenix, Arizona in 1999, adjacent to Honor Health Deer Valley Medical Center.
Dr. Robinson, an Internal Medicine Specialist, provides preventive health as well as expertise in diabetes, hypertension, physical examination, women's health, and addiction medicine.
Dr. Robinson serves on the boards of the National Council on Alcohol and Drug Dependance, the Professional Advisory Board for Loving Care Health Services, Medical Director for Maxim Health Services, and Assistant Professor of Medicine at the Midwestern College of Osteopathic Medicine in Glendale, Arizona.
In addition to his martial arts training, Dr. Robinson enjoys weight lifting and conditioning, and plays the upright classical bass with the North Valley Symphony Orchestra in Phoenix, Arizona.
---