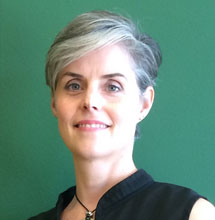 Master Instructor Dr. Melanie Lane is a registered 5th Degree Black Belt in Kung Fu with the United Martial Arts Association of America. Gold Coin.
Master Instructor Dr. Lane has been training at United Kung Fu since 2010.  She began teaching Tiger and Crane and Yang Tai Chi in 2012.  Master ​Instructor Dr. Lane has achieved the rank of 5th degree black belt.  Her black belt curriculum includes Southern Shaolin Tiger & Crane, Yang Tai Chi, Northern Shaolin Long Fist, Xing Yi, Wing Tsung, and Medical Qi Gong.  She is presently pursuing her 6th degree black belt  in Chen Tai Chi.
Master Instructor Dr. Lane grew up in Dallas, Texas. She attended medical school at Texas Tech University in Lubbock, TX, graduating in 1999, and then completed her residency training in Family and Community Medicine at Memorial Health in Savannah, GA in 2002. She moved to Phoenix in 2002 to further her education with a Fellowship in Geriatrics (the care of persons over the age of 65) at Sun Health in Sun City. She presently practices Geriatric Medicine with an emphasis on fragile and frail elders in Surprise, AZ. Master Instructor Dr. Lane is also one of the key lineage holders teaching the Recuperative and Regenerative Tai Chi program at United Tai Chi & Wellness.