Dan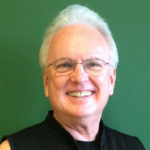 e Boles, Master Instructor 4th Degree Black Belt United Tai Chi & Wellness, Phoenix AZ
Tai Chi is an ancient Chinese martial art, which dates back to the 13th century, and is currently the most widely practiced martial art in the world. Recognized and discovered to have profound positive effects on the body and mind, it is practiced by millions of people (10 times more than all other martial arts combined) worldwide for its numerous therapeutic benefits.
There are five major Tai Chi forms or styles, with Yang Tai Chi being the most popular and well known. Yang Tai Chi is what we teach in our UTC&W programs and is known for its health, wellness, restoration & longevity aspects. Tai Chi's slow, graceful movements, coordinated with controlled breathing, can reduce stress, fatigue and risk of accidental injury while improving balance, flexibility, strength, endurance and mental functioning.
Our Western medical community, in its efforts to build an interface between Western medical science and the Eastern healing arts, including Traditional Chinese Medicine, has identified a number of diseases and medical disorders where Tai Chi can be effectively utilized to prevent, combat and treat the condition. These include Alzheimer's, Parkinson's, Diabetes, Heart Disease, Stroke, High Blood Pressure, Osteoporosis, Arthritis, Fibromyalgia, Depression, Dementia, Obesity and certain types of Cancer.